Microsoft Dynamics GP Interactive Tour
Manage Your Business from Anywhere with Dynamics GP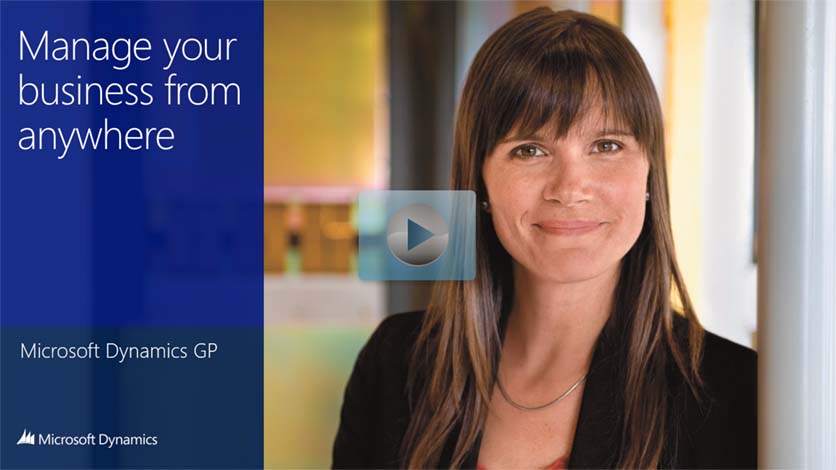 Click to Launch Tour
(Link opens in a new window)
In this interactive self-guided tour, you will learn how Microsoft Dynamics GP and Office 365 work together to connect people, processes and systems all from one place and accessible anywhere and on any device.
Topics include:
Anywhere access
Connecting with employees
Getting information
…and more!

Looking for a more in-depth demonstration of Microsoft Dynamics GP's capabilities? Request a free, no-obligation live demo today!