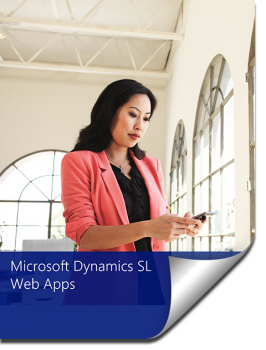 In a business world that is increasingly mobile, you need a project solution that won't tie you to your desk – one that travels with you on your smartphone, laptop, or tablet. That is why Microsoft Dynamics SL has introduced a suite of mobile web apps. With Web Apps, all of the top features that your project managers and employees need are available no matter where they are or what device they are on.
With Dynamics SL Web Apps you will be able to:
Take control of project time entry and travel-related expenses
View and approve project related items
Review project financial information
and more!