Microsoft Dynamics GP Pricing
Dynamics Great Plains Price Quote
How Much Does Microsoft Dynamics GP Cost?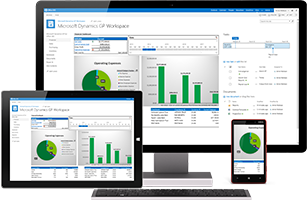 Implementing and integrating an ERP software solution is a significant investment for any organization and one that warrants careful evaluation and thorough understanding of all of the costs involved. At MIG & Co., we believe in doing everything we can to help you control those costs. This means providing you with the most accurate and up to date Microsoft Dynamics GP pricing information (formerly known as Great Plains).
Factors That Affect the Total Cost of Microsoft Dynamics GP
There are several things to consider when budgeting for the total cost of a Microsoft Dynamics Great Plains installation:
Software licenses
Implementation services
Support
Infrastructure
The number and type of users who will need access to your system as well as how you choose to deploy that system will also impact the final cost.
The Quote is inclusive of:
Three (3) Concurrent users
Unlimited # of Financial reporting named users
Unlimited # of Operational reporting named users (Power BI / Web Reports)
Two (2) interfaces to an existing operational and payroll systems
Balance Sheet / Income Statement (detailed & summary) / Cash Flow / Consolidated versions (if applicable)
Data Migration for Master and Transactional records (optimized for financials) from One (1) to Seven (7) years of data conversion
Master company template with built-in best practices for Financial processing
Unlimited Application Support
Interactive Training by Dynamics ERP consultant
User Acceptance Testing scripts
Module/Process Documentation
eLearning self-paced training videos
Data maintenance tools