Microsoft Dynamics SL Training
Online Training Courses Designed to Help You Get the Most Out of Dynamics SL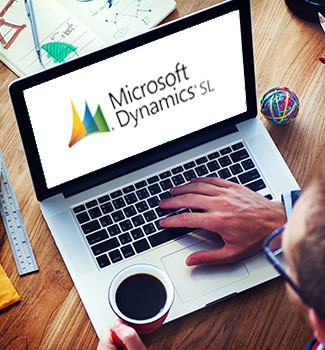 Microsoft Dynamics SL (formerly Solomon) is an ERP software solution developed to meet the needs of project-based businesses. It incorporates the accounting and project management tools you need to manage customer demands, stay up to date with compliance regulations, and deliver services on time and within budget. MIG & Co. offers online Microsoft Dynamics SL training classes that teach you the skills you will need to utilize those tools to their maximum benefit for your organization.
All of our online training classes are taught by certified Microsoft Dynamics SL instructors. Hand-picked for their experience, knowledge, and approach to instruction, our instructors are able to explain even the most complicated processes in ways that are easy to understand.
Microsoft Dynamics SL Training Course List
Our online training courses are offered year-round and are suitable for beginner, intermediate, and advanced users. We also offer custom Microsoft Dynamics SL training packages as well. For more information about a specific course, click on its title below.
We offer the following online training courses for Microsoft Dynamics SL:
To learn more about our online Microsoft Dynamics SL training classes, please call us at 1.855.MIG.CORP (855.644.2677) Ext. 2 or fill out the form on this page to request additional information.