January 22, 2016 2:52 pm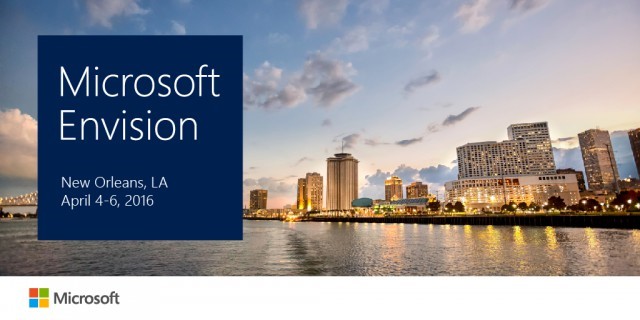 As discussed in our last entry, Microsoft Envision replaces Convergence on Microsoft's calendar, but where Convergence included many sessions for end users of Microsoft Dynamics solutions, Envision will be focused on management. But that doesn't mean that users will find no place at Envision 2016, as the Microsoft GP Users Group will still be hosting DayONE to Envision, offering hands-on learning sessions for Microsoft Dynamics GP in New Orleans the day before Envision starts.
This is a day for users (and Microsoft partners) to immerse themselves in learning and networking dedicated toMicrosoft Dynamics GP. User-level educational sessions enable you to learn and collaborate with your Microsoft Dynamics GP peers and to amplify your organization's investment in Microsoft Dynamics GP.
Dynamics Communities, Inc., the supporting organization behind all of the official user groups for Microsoft Dynamics ERP solutions, is the ultimate host of the event. It will be held on Sunday, April 3rd from 9 to 5, and an evening reception will follow for both users and partners across all Microsoft Dynamics products.
DayONE is a jumpstart to Envision for users, offering sessions to help them enhance their skills, solve issues they may have, and pick up tips and best practices. It is also a chance for users to network with their peers, Microsoft MVPs, and Microsoft representatives. The sessions are volunteer-led and presented by Microsoft Dynamics GP users, so the content is relevant and immediately actionable. You can register for the event here.