February 2, 2016 1:53 am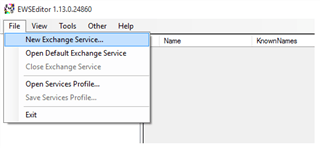 If you have set up a new workflow in Microsoft Dynamics GP, but you are not receiving email notifications, Lance Koplin recently addressed the issue on Microsoft's GP Support and Services blog. His blog entry provides a few things you can look at to try and resolve the problem.
Koplin first suggests opening up and taking a look at the Workflow Setup window. The "Enable E-Mail for Workflow" section contains fields that need to be filled in for email notifications to be sent. Koplin notes that you may need to confer with your exchange administrator if you are not sure what information to enter into the fields.
When you've entered data into the fields, you can test the email system by clicking the Test E-Mail button, which opens the Test Workflow E-Mail window. Enter any valid email address and click the Sent Test E-Mail button. If the test email is received, then you can be assured that the setup is correctly configured. If the test email is not received, then you will need to download the CodePlex EWSEditor tool, which you can download from Koplin's blog.
If you use the tool, run the application EWSEditor.exe, click OK, and select File > New Exchange Service. Enter the email address of the user attempting to send email in the Autodiscover Email field. Check the box for "Use the following Credentials instead of default," and enter the email address and password, then click OK.
For more detail, or if the above doesn't work for you, see the linked blog entry for more troubleshooting tips on this issue.