September 4, 2016 11:33 am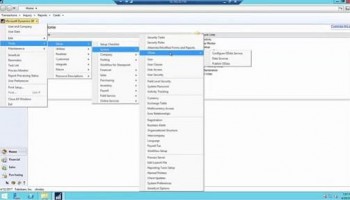 Microsoft Dynamics GP 2016 was released in May, and for the last few months we have been going over the dozens of new features it delivers, first as introductions, and now in more detail. In our last couple of blog entries for Microsoft Dynamics GP, we have been taking a closer look at another new feature that we have previously introduced,  the new OData service that you can deploy to democratize your Microsoft Dynamics GP data. The OData service enables you to manage access to your Microsoft Dynamics GP data for GP users so that they can build rich interactive reports in Power BI and Excel.
We have now covered the deployment of the OData service and setting up users and security for the service. Once you have done those things, you can go to your new setup menu items for OData (Tools > Setup > Systems > OData), which are:
Configure OData Service
Data Sources
Publish OData
Select Configure OData Service, and the Reporting Tools Setup window will open, where you will see a new OData tab. All you have to do here is type in the endpoint you created when you installed the OData service. This URL will be dictated by the certificate that you used. You must include the trailing slash on the URL here.
Selecting Data Sources will open the Data Sources window. Here you will select which SQL objects you want to make available to users for building reports in the OData service. Selecting Publish OData will open the Publish OData window. Here you just check the Publish checkbox for the objects for which you want to publish the URLs.