March 25, 2016 11:10 am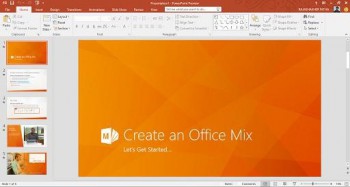 Microsoft Dynamics GP marketing manager Pam Misialek announced recently that she and Microsoft Dynamics SharePoint Technology Specialist John Dooley will be presenting a two day workshop in building great demos at the end of this month. The workshop will be held at the Microsoft office in Tampa, Florida, on March 29 (9-5) and 30 (9-2). If you're interested, but the notice is too short, worry not, as they will do another demo training session the Sunday before Amplify, April 24, in Anaheim, California. And more may be coming.
Pam Misialek notes that the upcoming release of Microsoft Dynamics GP 2016 will bring with it "some really nice tools and content to help you market better, close deals faster, and essentially sell more. These tools are geared toward making your sales strategy more agile." This toolset includes PowerPoint, some "cool demo creation tools," OfficeMix, and 25 pre-built demos "ready for you to rebrand and add to your web site."
The workshop is hands-on, and will guide you toward creating high-impact demos to "delight your prospects." They have been working with key ISVs (independent software vendors) to build demos as well, and they have collected a "fantastic set of demos from these great ISV solutions." These include Datamasons, eOne, FastPath Field Connect, Gorilla Expense, Mekroma, Nodus, Olympic Systems, Rockton Software, and SalesPad.
If you're interested in the upcoming workshop, or in the training session the Sunday before Amplify, or in other potential demo workshops to come, email Pam Misialek (pam.misialek@microsoft.com) for more information.