April 1, 2016 2:23 pm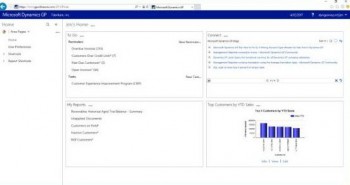 With Microsoft Dynamics GP seeing major updates every six months, the solution evolves very quickly, and transformative enhancements are never far away. But the new web client, coming with Microsoft Dynamics GP 2016 in just a month, is even more exciting than the usual improvements that make us smile twice a year. The new web client is HTML5, and it will display Microsoft Dynamics GP forms as HTML5 web pages.
This will bring a big improvement to accessing Microsoft Dynamics GP via mobile devices, and you'll no longer need the Silverlight web client, as it is being replaced by this new Microsoft Dynamics GP web client. The new web client supports any device, so you can choose to use a tablet or phone, it's all up to you. Not only that, but the new web client also supports multiple browsers, from Chrome to Safari to Edge to Firefox to Linux.
The new web client will enable users to access the entirety of Microsoft Dynamics GP from any device, but the web client is just your visual interface: the actual work is still being done by Microsoft Dynamics GP servers. That will translate to better performance for cloud users.
Other new features delivered with the new web client include new controls that were created for it, user interface enhancements, window search, Office banner, navigation, and much more. It is also widely rumored to be prettier.
And, just in case you think this must be just another one of those April Fools' Day pranks running around the internet… no, it's all true! The new web client will even get your coffee for you!
Well, okay, that last bit was for April Fools' Day.