May 6, 2016 10:32 am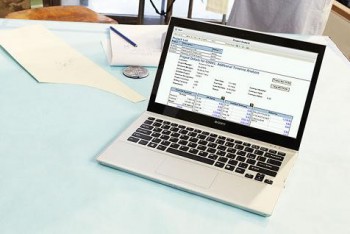 Like any successful business, Microsoft has been shifting over time to anticipate customer needs and to satisfy those needs. At one time, its core business was Windows, but as non-PC computing has increased, that side of the business has decreased. On the rise, coinciding with the growing movement into the cloud, are the incredibly successful Office 365, Microsoft Azure, and Microsoft Dynamics ERP and CRM solutions. These last solutions have been seeing large investments and changes to adapt to changing technologies, and that is why Microsoft Dynamics SL, the project-focused ERP solution for project-driven organizations, has been seeing a shift to more and more cloud-based installations of the solution.
Microsoft's ERP solutions were once a small part of their overall product line, but those solutions have continued to grow over the years, and really picked up steam under the leadership of CEO Satya Nadella, who has made cloud technology a priority. Microsoft's Dynamics division has seen massive investments in recent years, and those investments have borne fruit to the tune of 2 billion dollars of business in 2015, and an 11 percent revenue increase in the second quarter of this year.
This success, again, is predicated on the Cloud. In 2015, Nadella led the reorganization of Microsoft Dynamics products into the Cloud and Enterprise group, along with Azure, SQL Server, Windows Server, and Visual Studio.
Cloud solutions, software as a service, were a novelty at first, then a viable and affordable alternative, and now, increasingly, they are seen as the wave not just of the future, but of the now.