June 28, 2018 10:57 pm
The new Microsoft Dynamics SL 2018 includes PowerApps. These apps were built help you connect to Microsoft SL 2018 data. Custom software development can be costly, and off the shelf SaaS apps may not provide the function your business needs.
 PowerApps were created to fill the gap. They give you the ability to create and use custom business apps and forms without writing code. You can use the apps on the web or a mobile device. Apps can be generated and customized based on Excel spreadsheets, SalesForce records, and other sources. Data can be connected to your on-premise systems through a common Data Gateway.
Power Apps consists of three components:
Canvas Apps which lets you design the data interface and user experience
Model Driven Apps which uses the power of Common Data Service to give you the ability to configure the business rules, process flows, and forms quickly.
Common Data Service for Apps to securely store and manage your data
The Initial release of Microsoft PowerApps includes Accounts Receivable applications. The apps will allow you to view customer information, update balances by running the Customer Aging Process, email aging results, and view customer receivables data.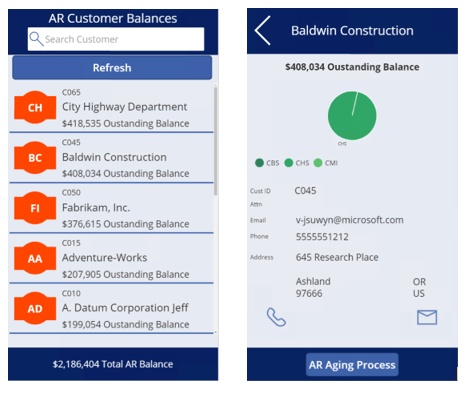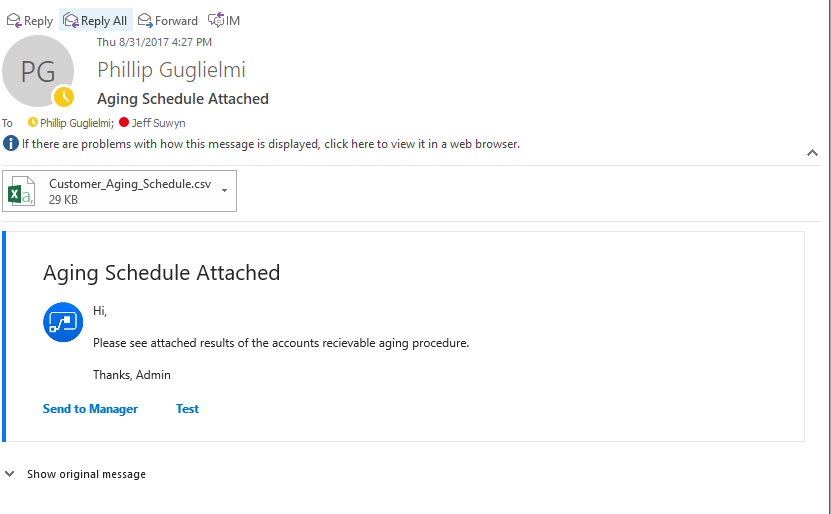 Microsoft Power Apps can be designed quickly with an easy point and click interface.  You can choose from pre-built templates, start with a blank canvas, or use an app that someone else created and shared with you.  After you create the app, you can easily connect it to your data and add logic with familiar Excel-like expressions.
After you've downloaded Microsoft Power Apps, get started by:
Finding a data source using a Dynamics SL 2018 screen or quick query
Power Apps will automatically build a screen which will allow you to view and edit the data
You can then customize the app to look exactly the way you want to view the data
Empower your users today and get more value from your Microsoft SL 2108 data with PowerApps.