February 23, 2016 3:13 pm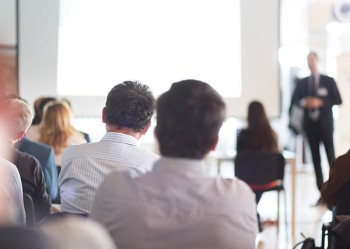 Microsoft MVP Mark Polino recently wrote an article for MSDynamicsWorld.com in which he discussed the importance of ERP training as an accounting control principle. The article sprung from his recent reading of The Accounting Controls Guidebook by Steve Bragg, specifically the following chunk from the book's "Control Principles" section:
"Systems knowledge. It is impossible to expect employees to conscientiously inspect controls unless they already know how systems operate. This calls for the ongoing training of employees to ensure that they thoroughly understand all aspects of the systems with which they are involved. This requires not only an initial training session for new employees, but also reminder sessions that are timed to coincide with any changes in processes and related controls, as well as thorough documentation of the systems. A good level of systems knowledge may call for the use of procedures, training materials, and a core group of trainers."
As Polino points out, training can be a tough sell for many organizations, as the benefits are often difficult to measure, especially when it comes to accounting control. But control failures can be very costly, and the risk greatly mitigated by training that aims for deep systems knowledge.
As Polino says, "It's one thing if a company is forced to temporarily curtail training to reduce costs. It's completely different if neglecting training negatively impacts a company's system of internal controls."
If you're interested in buffering your defense against control failures, contact MIG & Co. about their Microsoft Dynamics SL training packages, which can be custom designed to your organization's needs.