December 15, 2015 3:35 pm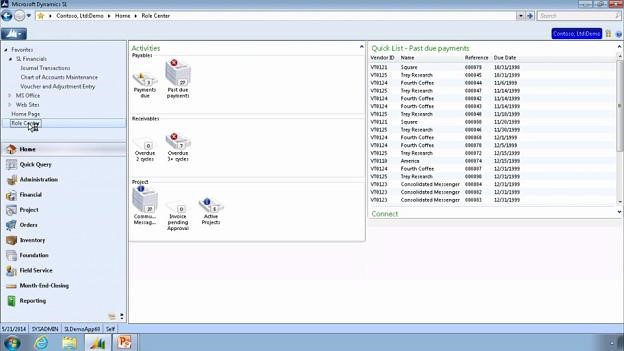 Microsoft Dynamics SL, the project-focused business management solution for project-based organizations, is endlessly customizable, so as to fit your unique needs and business processes. This flexibility is built into every step of setting the solution up, and more advanced customizations and builds are made possible by a number of modules that either come with Microsoft Dynamics SL out of the box, or that are available for purchase a la carte. MIG & co. can take a lot of the time and worry out of your customizations by building them with and for you, but if your IT staff has the know-how, Microsoft Dynamics SL has the tools for you to do it yourself.
The Web Services and System Manager modules, of course, come with the Business Essentials edition of Microsoft Dynamics SL. With Web Services for Microsoft Dynamics SL, you can extend connections with a web services architecture that will give you better performance and efficient application integration, both for your current systems and for those you adopt in the future. The System Manager gives you flexible control with capabilities that help you to import and integrate information and optimize system performance across your organization.
In addition, the following modules are available a la carte for both the Business Essentials and the Advanced Management editions of Microsoft Dynamics SL:
Customization Manager: Quickly and easily modify any screen in any Microsoft Dynamics SL module without changing the underlying source code, and update screens as often as necessary to match the pace of your growth.
Tools for Visual Basic: Build complete line-of-business applications with this flexible development foundation.
Application Server: Off-load and schedule the execution of CPU-intensive tasks to other machines on your network.