June 16, 2015 11:22 pm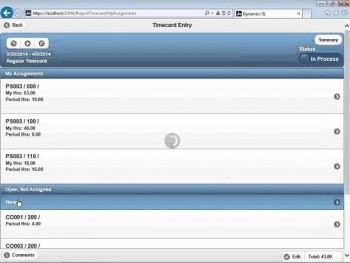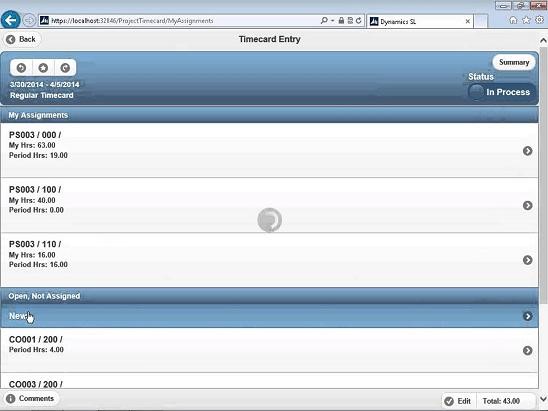 The future of access to Microsoft Dynamics SL is already here: web apps that are written in HTML5 and give your staff browser-based access to view and enter data into Microsoft Dynamics SL through a tablet, smartphone, or desktop machine. The first of these apps was released last year, and enabled users to record time and travel expenses anytime, anywhere. The apps are intuitive and easy to use, and the interfaces are built to scale to the size of the device being used. If you are interested in learning more, Microsoft is hosting a webcast about the apps introduced with the latest release of Microsoft Dynamics SL on June 18th at 10:00 AM PT (1:00 ET).
Last year's web apps, Microsoft Dynamics SL 2011 Web Apps CU1, have been updated to run on the latest release, Microsoft Dynamics SL 2015:
Project Time Entry with support for Project Flex Time
Project Correcting Timecards
Project T type-Timecard support (supporting prepopulated time cards)
Project Expense Entry (with attachments)
Project Expense Reports
Project Time & Expense Approval
Project Analyst
Web apps delivered with the release of Microsoft Dynamics SL 2015 include the following:
Project Timesheet Entry
Project Communicator
Project Maintenance & Inquiry

Billing Information Maintenance
Project Maximums Maintenance
Percent Complete and Revenue Recognition Setup
Address Maintenance
Contract Value and Revenue Information

Budget Maintenance and Inquiry
Budget Revision Maintenance, Approval, Inquiry, and Analysis
Project Invoice Approval
Project Delegations Approval
Item Request Entry & Approval
In addition, a Resource Management dashboard web app enables managers to quickly view resource assignments by project. All web apps include source code, so you can customize screens by adding or removing fields or by adding code.
If you want to attend the webcast, you can register here. To view the webcast after the event, search here for Microsoft Dynamics SL.