March 12, 2016 10:26 am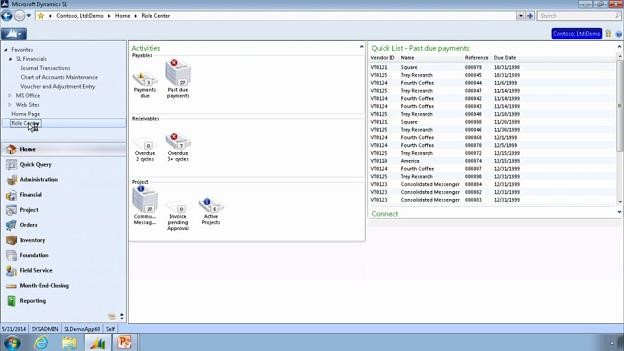 In an article that was recently published at MSDynamicsWorld.com, Mark Howe made a lot of great points in enumerating some of the many things to consider when selecting your next ERP solution. And if your organization is project-based, his points really underscore well why Microsoft Dynamics SL, the project-focused ERP system, should be on your list of systems to consider for implementation. Furthermore, his article also underscores why MIG & Co. should be your partner of choice if you decide you want to implement Microsoft Dynamics SL.
One thing you'll need to think about is whether you want your system to be installed on-premises or in the cloud. Of course, Microsoft Dynamics SL is available in either flavor. When choosing a partner to implement and configure your solution, Mark Howe suggests vetting your choice on criteria like expertise, history, and the ability to provide training and support. You'll find that MIG fits the bill in every regard.
Howe suggests focusing on systems that integrate easily with any niche-solution needs you might have, and with your CRM solution. Microsoft Dynamics SL, of course, integrates smoothly with thousands of ISV (independent software vendor) solutions, as well as with Microsoft Dynamics CRM, of course.
And naturally you want a scalable system, one that will grow with you. A simple accounting program on one PC is all most small businesses need to manage their finances, but when an organization successfully grows, eventually the accounting program gets outgrown as well. With Microsoft Dynamics SL, that's not a problem you're ever likely to have.