July 26, 2016 2:54 pm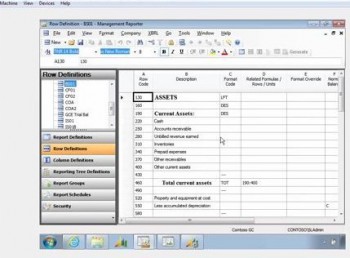 In our last few Microsoft Dynamics SL blog entries, we've been discussing Management Reporter for Microsoft Dynamics SL. Management Reporter, which integrates smoothly with Microsoft Dynamics SL, is an interactive reporting application that financial and business professionals can use to create, maintain, deploy, and view financial statements. It moves beyond traditional reporting constraints to help you design a variety of reports efficiently. Communication is streamlined with the use of interactive notes and instant messaging.
In our last couple of entries, we've listed the key user interface and presentation features for Management Reporter. The following are the key application integrity features of Management Reporter:
Microsoft SQL Server integration
System architecture
Server-side processing
Security (company, report, or building block level)
"Check-out" building blocks
Validation
Report Queue
Management Reporter is tightly integrated with Microsoft SQL Server for centralized storage and processing features. Server-side processing frees up your work stations while reports are processing.
Security can be accessed easily with the Security button in the left pane of the Report Designer. This is where you specify the users who will have access to Management Reporter. Click the New button to add a new user. You can enter a name or search for one from the Active Directory in the New User screen.
Choose the role for the new user. Security is based on roles, such as "viewer," "generator," "designer," or "administrator." Various permissions can be granted in the bottom part of the screen. Default choices will automatically be made for these permissions depending on the role that is selected.