December 30, 2015 9:41 pm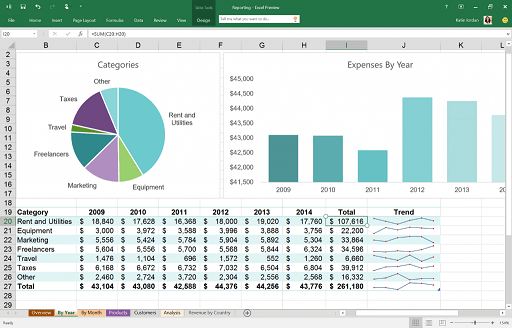 Microsoft Dynamics SL, the project-focused ERP solution for project-driven organizations, is easy to learn and easy to use because, in part, of its familiarity to anyone who is familiar with Microsoft Office tools. In addition, solutions such as Office and Azure are designed to work well with Microsoft Dynamics solutions such as SL, as one powerful system. As such, the release of Office 2016 this fall was, for many, also something of an update to Microsoft Dynamics SL.
As Microsoft CEO Satya Nadella put it, "Our new Office and Dynamics products and services are striving to build a new productivity and business process system that any organization can use to harness the power of human networks, respond to business events in real time, and find and share data insights as businesses create more information than they can consume. We will continue to build out this system with a broad platform and partnership approach to meet the needs of our customers."
Office 2016 is, of course, a tremendous productivity toolset, and this release "also marks a new model for delivery, where subscribers can expect to get more frequent updates with new features and improvements." Which is what Microsoft is already doing with Microsoft Dynamics SL.
Nadella says that Office 2016 will "change the nature of work within organizations of all sizes" in three main ways:
Designing the solution so that your work cannot be bound to any one device or location. You must be able to get anything done on any device you choose, and from anywhere you choose to be.
Enabling collaboration toward shared outcomes with colleagues and partners who are in different time zones.
Delivering a rich service that is not bound to any single application.