June 28, 2016 12:13 pm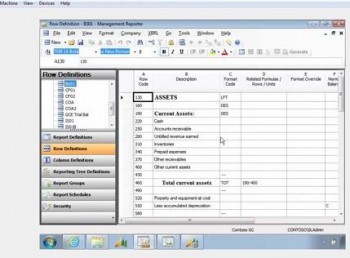 In our last couple of Microsoft Dynamics SL blog entries, we've been discussing Management Reporter for Microsoft Dynamics SL, and in our last entry, we provided some handy checklists for migrating data from FRx to Management Reporter.
Microsoft's Management Reporter, which integrates smoothly with Microsoft Dynamics SL, is an interactive reporting application that financial and business professionals can use to create, maintain, deploy, and view financial statements. It replaced predecessor Microsoft FRx, which ceased development in 2011. Most organizations have already upgraded from FRx to Management Reporter, but if you're late to that game and ready to make the move to a better reporting tool, well, these blog entries are for you!
Once you've completed the migration process, and you've got the data in Management Reporter, there are some items that will need validated or cleaned up before you are able to start generating reports. Here are some of the manual configuration items that you will need to attend to after migration:
Select the option to "View report when generated" under Report Definitions > Output and Distribution > Other Options.
NP DES or NP REM rows in FRx row formats that are not FD, TOT, or CAL will migrate but flag with errors.
Column ranges no longer allowed in calculations.
Remove headers from WKS and/or CALC columns.
Period ranges only work with PERIODIC columns.
@ANY used for company when unknown company message is received migrating reporting trees.
Different row definitions specified in reporting trees will flag with errors.