August 26, 2016 10:55 am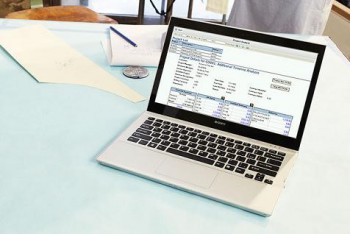 Summer rages on, and depending on where you live, your air conditioning is probably still getting a workout. But look closely at the trees, and you may notice that they are not as green as they were before. Back-to-school sales are in full swing, football games are already on TV, and Fall, well, it's just around the corner. And that means that also just around the corner is the next release of Microsoft Dynamics SL, the project-focused business management solution for project-driven organizations.
The Microsoft Dynamics SL 2015 CU2 release was announced by Microsoft a few months ago, and it is expected to drop this Fall. This release will continue Microsoft's commitment to web enabling and creating features customers are asking for, and it will also focus on integration with new technologies such as Power BI.
Web apps enable users to work when they want, how they want, and with the device they want. Deployment options in the cloud, on premises, or a hybrid approach give businesses control over how they leverage the cloud. The upcoming release includes new web apps and enhancements to existing web apps that have been requested by users of Microsoft Dynamics SL.
Power BI is a fast growing Microsoft solution that helps organizations get knowledge to actually run the business instead of just monitor it. The upcoming release will include Microsoft's first step in creating Microsoft Dynamics SL solutions in Power BI, and more features will follow in ensuing releases.
Speaking of which, the next major release will be coming to Microsoft Dynamics SL in 2017.