April 12, 2016 11:26 am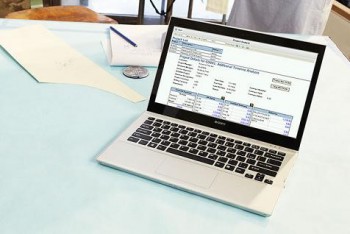 At the recent Envision 2016 conference, Microsoft previewed what's coming later this year in the next release of Microsoft Dynamics SL, the project-focused ERP solution for project-driven organizations. This next release is planned for the latter half of this year, and will be Cumulative Update (CU) 2 for Microsoft Dynamics SL 2015. It will feature hot fixes, web app enhancements, and Power BI integration.
Another release of Microsoft Dynamics SL is planned for 2017, and that one will deliver a rich client, web apps for desktop, tablet, and phone, and more integrated Power BI functionality.
Microsoft Dynamics SL combines powerful project and financial management capabilities to help organizations manage customer demands, keep up with compliance regulations, and deliver services on time and on budget. Most accounting software isn't built for project work, and most industry-specific solutions lack the accounting tools you need. Microsoft Dynamics SL bridges the gap with comprehensive project management functionality integrated with distribution, service, and robust accounting capabilities.
Microsoft Dynamics SL is particularly well suited for organizations in the following industries:
Professional services and engineering: Drive better decision-making, manage people and finances, and maintain profitability for client services and projects.
Government contracting: Complete projects on time, on budget, and to specification—while collecting and retaining detailed information needed to address and comply with complex government regulations.
Construction: Help increase sales and improve project management, job costing, materials management, and more—all integrated with your financial systems.
Microsoft Dynamics SL delivers the flexibility and agility that growing companies need to support business today and to be prepared for the future. It is quick to implement, easy to use, and has all the power you need to support your ambitions for growth.