August 9, 2016 12:39 pm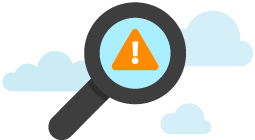 If you are using an online installation of Microsoft Dynamics SL, or you are considering such an installation, you might also want to consider Azure Security Center, which Microsoft made generally available July 21.
In making the announcement, Microsoft's Sarah Fender, principal program manager of Azure cybersecurity, put forward a pair of eye-popping statistics:
On average, it takes more than 200 days for an organization that is not using Azure Security Center to detect a breach
Microsoft invests more than $1 billion in security research and development each year
A breach can cost millions of dollars, so the stakes are high, and Microsoft's security expertise is your best insurance. Microsoft has gained a great deal of threat intelligence by operating cloud services at massive scale, and in Azure, they have built a solid foundation of physical, network, and operational security. The latest new tool for Azure security, Azure Security Center, was used during its preview period by customers such as Chronodrive, Jet.com, and Metro Bank.
Azure Security Center uses advanced analytics, including machine learning, and also taps into Microsoft's vast global threat intelligence, to detect more than 140,000 threats per month. The solution provides actionable alerts, and it dramatically reduces detection and response times. No other public cloud offers the continuous monitoring provided by Azure Security Center, and no other vendor can match the breadth and diversity of threat intelligence that Microsoft can gather from its wide range of enterprise and consumer products and services.
With general availability, the following new features have been added:
Log integration
Support for more Azure resource types
Email notifications
New detections
Security incidents
REST APIs
Integrated vulnerability assessment