May 30, 2015 1:28 pm
With the help of Microsoft Dynamics CRM, companies are now embracing customer engagement solutions to accelerate collaboration across sales, service, and marketing to better connect with their customers. And now, with the May delivery of the latest version of Microsoft Dynamics CRM, these customer engagement solutions are even easier to use and more powerful. The innovations Microsoft delivers with this release are designed to better help you deliver personalized, proactive, and predictive experiences to your customers. The new features will help staff be more productive in the office and on the go, make better decisions through key business insight, better serve customers with integrated knowledge management, and increase the impact of marketing investments.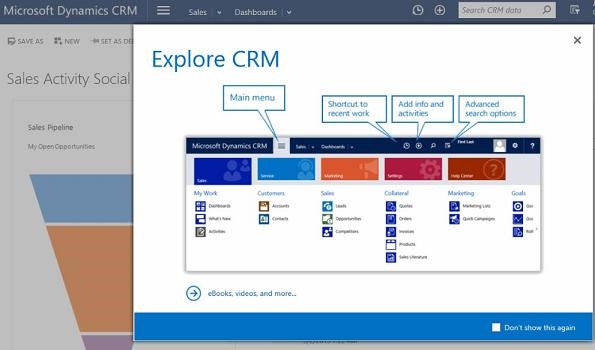 A new CRM App for Outlook surfaces contextual CRM information in Outlook desktop and browser, making it easy for users to create new records directly from Outlook and to see relevant, contextual information such as sales activities, cases, and opportunities for the email sender. Salespeople can also share information more easily with OneNote now embedded inside Microsoft Dynamics CRM. They can create and view notes containing text, photos, voice, spreadsheets, and free-form drawings, all within the context of the account, opportunity, or any other record they are working on.
Users can conduct analysis in Excel, directly within Microsoft Dynamics CRM. No longer do users need to switch between applications in the middle of completing a business process. Salespeople can now view sales data in familiar Excel spreadsheets, perform what-if analysis, and upload all the changes with one click, all while maintaining the sales workflow.
And another app, Microsoft Dynamics CRM for iPhone, Android, and Windows Phone provides quick access to relevant information with just a few taps. Mobile users are guided by the same contextual business process, delivering a consistent experience across devices. Furthermore, this release delivers powerful capabilities for customers to extend and configure the mobile platform.