May 20, 2015 4:32 pm
Microsoft recently announced the general availability of Microsoft Social Engagement for Microsoft Dynamics CRM. This toolbox replaces Microsoft Social Listening, and in our last couple of entries, we've been discussing some of the many new features for the new toolbox, including an improved user interface, new filters, and new visualizations. Today we'll look at some businesses that have already been using the social monitoring capabilities of Microsoft Dynamics CRM to better engage with customers.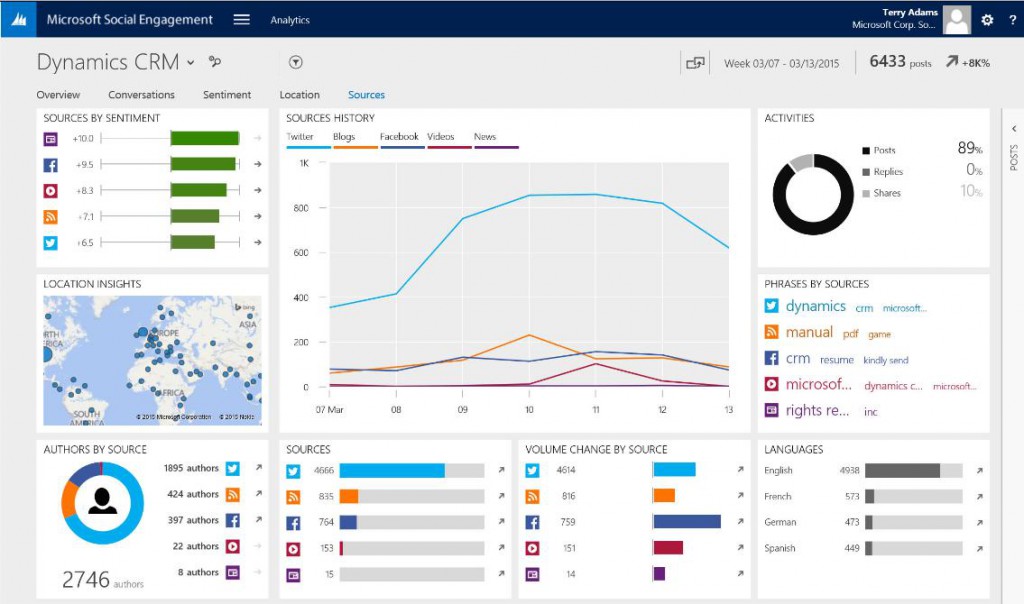 Microsoft's Satya Nadella spoke about Marston's Pubs and their use of social engagement in his keynote address at this year's Convergence. Marston's Pubs is a nearly 200 year old pub and restaurant brand in the UK that recently recognized a need to reposition itself. They have been using Microsoft Dynamics CRM to monitor social media so that they can recognize, follow, and analyze trends, and that has enabled them to swiftly react to customer impressions about the company and meet customer needs with precision.
The Liebherr Group specializes in cranes, aircraft parts, mining machinery, household appliances, and much more. They employ a workforce of over 41,000, and are comprised of more than 135 companies across the globe. But they were wary of the fact that a single dissatisfied customer post online can send an organization scrambling to save its brand, as they saw happen to a competitor. They use Microsoft Dynamics CRM to stay on top of social media discussion about their products and services, so that they can be proactive in handling posts from dissatisfied customers.
The Hamburg Port Authority is Europe's second largest port, and they use the social engagement capabilities of Microsoft Dynamics CRM to make informed decisions with split-second timing. They can quickly identify challenges and respond effectively. Sebastian Saxe, chief digital officer at Hamburg Port Authority, says, "Microsoft Social Engagement can help us to get more information much faster out of the social environment where the port is embedded. This enables us to make smarter decisions in the future."