July 20, 2016 12:23 pm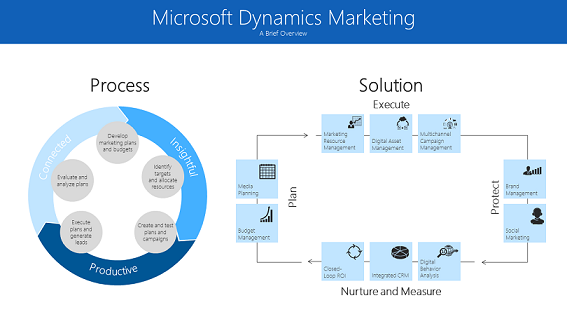 Last month Microsoft announced the start of the Microsoft Dynamics CRM Spring 2016 Wave phased roll-out. The 2016 update 1 for Microsoft Dynamics CRM introduces many new features to the solution. In our last blog entry for Microsoft Dynamics CRM, we were discussing Microsoft Dynamics Marketing, which enables your marketing team to seamlessly go from planning to execution, leveraging the power of Office 365 and Power BI to measure your marketing performance across channels from start to finish, so you can bring your marketing vision to life. Today we're going to continue talking about new enhancements to Microsoft Dynamics Marketing.
You'll find enhancements to the email marketing editor. The graphical, drag-and-drop email editor now provides an extended set of column layouts, including some with non-symmetrical column widths. You can create designs that combine a variety of one, two, and/or three column layouts of varying widths and styles.
Marketers can create dynamic lists (queries) that find contacts based on their email interaction history, and then use these lists to target new marketing campaigns. For example, you might create a campaign that targets:
Prospects who have recently read one of your marketing emails
Prospects who regularly read your newsletters
Prospects who have read at least three of your marketing emails in the past two months
Prospects who haven't opened any of your messages for a long time
Microsoft has also expanded the collection of OData feeds to provide new types of event data (including equipment requests, equipment bookings, and speaker assignments) and marketing components (such as printed materials). OData feeds enable marketers to create custom reports, spreadsheets, dashboards, and/or apps with access to live Microsoft Dynamics Marketing data.
Finally, there are SDK enhancements. Microsoft has added methods that help external systems reactivate contacts and companies that have previously deactivated, and the status and memo fields for contacts and companies are now exposed to the SDK. There is also a new event-registration mechanic that enables developers to integrate an online payment system with Microsoft Dynamics Marketing landing pages.