June 5, 2015 7:16 am
Last month Microsoft announced the general availability of Microsoft Social Engagement for Microsoft Dynamics CRM. This toolbox replaces Microsoft Social Listening, and many new features have been added for the new toolbox, including an improved user interface, new filters, and new visualizations. If you're interested in how this new toolbox looks and feels, Microsoft has added Microsoft Social Engagement to the free test drive they offer for Microsoft Dynamics CRM.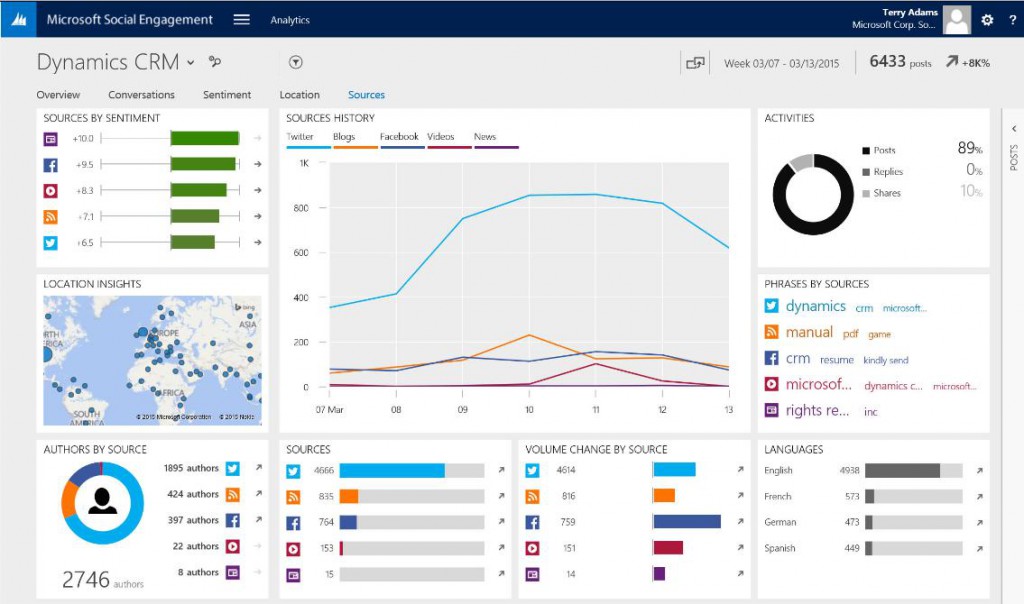 In a socially connected world, engagement with customers can happen anywhere and at any time, and it is the key to opening the door to business growth. Microsoft Social Engagement puts powerful social tools in the hands of your sales, marketing, and service teams, helping them to gain insight into how people feel about your organization and to proactively connect on social media with customers, fans, and critics.
Your customers and stakeholders are talking about you on Facebook, Twitter, and blogs. How do you listen in and collect all this data? By connecting Microsoft Dynamics CRM to Microsoft Social Engagement. Microsoft Social Engagement collects data from social media websites and presents it to you in charts and graphs that you can use to spot emerging trends in people's comments, whether they're positive, negative, or neutral. You can drill down into data and see who is mentioning you, where they posted the comment, and exactly what they said. Armed with these insights, you can pinpoint what you're doing right, and address potential issues before bigger problems arise.
Microsoft Dynamics CRM customers with a minimum of 10 Professional users automatically have access to Microsoft Social Engagement as part of their subscription at no additional charge. Customers who have an Enterprise subscription also have access to Microsoft Social Engagement, but with no minimum user requirement. If you're ready to see how it all works in practice, take the free test drive today.