July 8, 2016 2:01 pm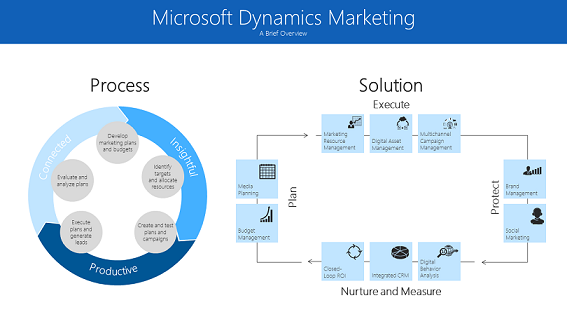 Last month Microsoft announced the start of the Microsoft Dynamics CRM Spring 2016 Wave phased roll-out. The 2016 update 1 for Microsoft Dynamics CRM introduces many new features to the solution. Today we're going to look at Microsoft Dynamics Marketing, which enables your marketing team to seamlessly go from planning to execution, leveraging the power of Office 365 and Power BI to measure your marketing performance across channels from start to finish, so you can bring your marketing vision to life.
You can engage customers one-to-one across channels, build your sales pipeline, and view and demonstrate the impact of your marketing investments in real time. Microsoft has continued to develop advanced capabilities across Microsoft Dynamics Marketing, keeping it the best integrated marketing management system on the market.
Each digital asset stored in Microsoft Dynamics Marketing has a file-properties page that displays a name, preview image, and other metadata. File metadata has now been extended to show the URL for the file maintenance page itself, so you can now easily copy and share this URL with collaborators as you develop, prepare, and approve a digital asset for use. If the file is available externally for download (because it is stored in a published library), then the file maintenance page also shows the direct download link.
Just as in Windows, Microsoft Dynamics Marketing stores each digital asset in a folder, which also has a properties page. The folder properties page now shows a link that opens that folder in the file browser (only accessible by authenticated Microsoft Dynamics Marketing users) in addition to the published link (accessible by anonymous users if publishing is enabled for a given folder).
For security purposes, Microsoft Dynamics Marketing blocks specific file types from being uploaded into its digital asset management system. This helps prevent potentially damaging files (such as scripts or executables) from being uploaded. A default set of file types known to pose significant risk is always blocked, and administrators can choose to extend the list of blocked files as needed.