June 28, 2016 12:23 pm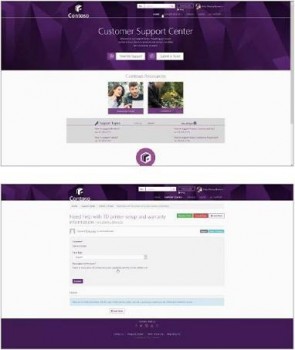 Last month Microsoft announced the start of the Microsoft Dynamics CRM Spring 2016 Wave phased roll-out. The 2016 update 1 for Microsoft Dynamics CRM introduces many new features to the solution, and also to self-service portals, an add-on offering for CRM. Portals enable organizations to extend their Microsoft Dynamics CRM Online engagement scenarios with self-service profile management capabilities and configurable design components. Portal capabilities are designed using modern web standards with a responsive design for use on any desktop, tablet, or mobile device.
Customer portals enable customers to access self-service knowledge and support resources, increasing customer satisfaction, reducing call center volumes, and ultimately enabling service agents to focus their efforts on issues of greatest impact.
Employee portals create an efficient and well-informed workforce by streamlining common tasks and empowering every employee with a definitive source for knowledge. Employee self-service is now available worldwide using Microsoft Dynamics CRM and portal capabilities, and is available in all Microsoft Dynamics CRM Online markets.
Community portals leverage peer-to-peer interactions between experts in the community, subject matter experts within the organization, and internal and external users. Communities organically grow the catalog of available knowledge from knowledge base articles, forums, and blogs. Also provided are feedback mechanisms on content through rating and commenting features. Users also have the ability to receive alerts on content revisions and workflow updates.
Portal capabilities for Microsoft Dynamics CRM empower the 84% majority of the public, who prefer to find answers on their own through self-service and community options.