March 30, 2016 11:35 am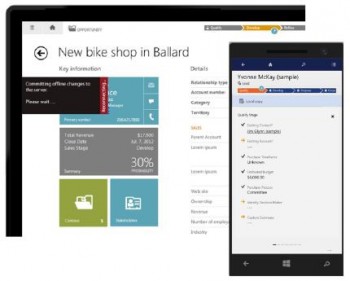 It's a mobile-first world now, and Microsoft Dynamics CRM 2016 helps you to stay connected and productive while on the go. The latest edition delivers a seamless user experience across mobile devices, including tablets and phones, in a "configure once, deploy everywhere" model.
For Microsoft Dynamics CRM Online 2016 users, Microsoft now offers full offline experience with mobile apps. This gives you the ability to get your work done even when there is an interruption in connectivity. Users can create, change, and delete records while offline. Automatic playback of offline actions helps synchronize local changes with Microsoft Dynamics CRM Online. And mobile apps deliver a seamless user experience between online (connected) and offline modes.
The latest release of Microsoft Dynamics CRM introduces the ability to view documents in the context of an opportunity, case, or any other entity, right within CRM mobile apps. Users can smoothly open various Office documents stored in SharePoint or OneDrive for Business from within CRM mobile apps on their tablets or phones. As examples, you can open a proposal presentation in a CRM app using Microsoft PowerPoint for iPad, or a deal summary using Microsoft Word for iPhone. After reviewing a document, you can easily return back to the CRM app by just tapping the Back button.
Also new with Microsoft Dynamics CRM, app-to-app deep linking enables other mobile apps, such as email or your custom mashup apps, to link and directly navigate to a record, view, or dashboard within the CRM mobile app. This provides a URL addressable form, view, or dashboard for mobile scenarios.