June 12, 2016 11:57 am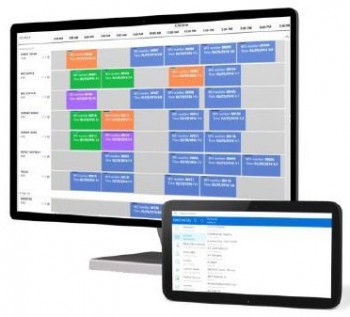 Last month Microsoft announced the start of the Microsoft Dynamics CRM Spring 2016 Wave phased roll-out. The 2016 update 1 for Microsoft Dynamics CRM introduces new field service capabilities that can help your organization thrive in an everything-as-a-service economy.
The field service capabilities in Microsoft Dynamics CRM 2016 now constitute an end-to-end solution that delivers advanced scheduling, inventory tracking, and asset management for service depots and highly-mobile, in-field specialists fulfilling work orders and providing maintenance across multiple sites under complex service agreements.
You can define proficiency and competency levels and set them as requirements for a work order. Proficiency and competency levels are also part of the worker profile, so you can make an appropriate match when scheduling resources.
There is also now support for time allocation outside of a work order. For example, a field technician can schedule time for lunch or for supply provisioning without having to associate that time with an empty work order.
Microsoft Dynamics CRM incident management and work orders are integrated, so there is an alignment between these two processes. If a field service work order originates from a case, the originating case is visually part of that workflow, which spans from case creation through the completion of the work order.
And there are mobile enhancements as well. Drip scheduling enhances and de-clutters the user experience by displaying fewer upcoming work orders. It also improves dispatch control by limiting the number of declined work orders or change requests by field technicians.